Share:
---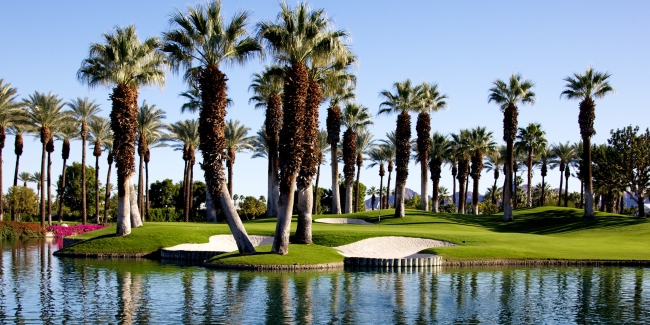 What It's Like To Play In A Celebrity Golf Tournament
Playing Golf Hollywood Style
By Scott Kramer
Rain is pounding my windshield so hard that there's a point somewhere in Temecula that I truly cannot see in front of me. At least I know the car ahead has its lights on, so I can probably stop quickly if need be. Besides, we're only moving at 10 mph.

It's about 4:30 on a Friday afternoon, and my wife and I are making the normally two-hour jaunt from the coast to Palm Desert. I'm invited to play in the two-round, fourth annual Warburton Celebrity Golf Tournament (named after and operated by actor Patrick Warburton) benefiting St. Jude Children's Hospital at the beautiful JW Marriott Desert Springs Resort & Spa in Palm Desert, Calif. St. Jude is an amazing organization that I regularly donate to, because of its devoted and tireless work curing children afflicted with cancer.

Due to the stormy weather, the drive takes an extra hour. But I know that the rain is less severe in the desert, and is forecasted to diminish overnight. We arrive at 6pm, just in time for the event's pairings party and Jam Session. After checking into the nicely appointed room in the popular hotel's main tower - and checking out the 8th floor view -- we head downstairs to the party.

Looking around the ballroom, I recognize many TV actors, musicians and professional athletes. This is pretty cool. I kind of feel like the outsider looking in, but everyone seems very nice, outgoing and approachable. My wife and I quickly notice a couple of people from the "Rules of Engagement" and "King of Queens" television shows, another from "Days of our Lives" (her favorite soap) and yet another from "Beverly Hills 90210". Ultimately as we're snacking at various food stations around the room, I find out my celebrity golf partner for the two-round tournament is NFL Hall of Fame running back Eric Dickerson. I'm stoked, as I was a big fan of his during his career. We're called up to have our photos taken with Warburton.

The Jam Session turns out to be terrific. I grew up on 70s music. Musicians on stage include members of Chicago, Kansas, Nitty Gritty Dirt Band, R.E.M., the Blues Brothers, Doobie Brothers, Jefferson Starship, Berlin, and more. And they're all playing their bands' respective hits. Believe me, none of them has lost a beat. They may even sound better at this stage of their lives. It's like watching the summer of '78 All-Stars performing together. Perhaps most surprising is CNN anchor Robin Meade coming on stage to sing a few songs. She's outstanding. As is actor Peter Gallagher. Who would've thought?

We return to our room, only to discover gift bags that include the likes of a golf shirt and wind jacket, bottle of whiskey, bluetooth speaker, and more. How great is this?

The next morning, I head downstairs to the golf staging area. Our group will be playing the 6,761-yard Palms Course right at the JW Marriott today. Tomorrow we head to the nearby Classic Club. There are 36 holes at the hotel. All were renovated in 2011. The Palms alone received $3 million of upgrades - which is substantial for a course. I haven't played here in about 15 years and I'm excited to see what they've done. Officials tell me they've put the money into irrigation, restoring the 27-year-old bunkers and greens back to the original sizes that architect Ted Robinson set, and scraping down the greens to their bare bones before planting all new green complexes that can both withstand the test of high-volume resort play and handle drainage far better than the originals.

There's yet another gift bag on my cart, including a nice microfiber towel, another golf shirt, a dozen Titleists, bottle of local vodka and another of tequila. I'm loving the attention!

I won't bore you with hole-by-hole details. Suffice it to say that our group - all 5 to 7 USGA indexes - could have played better. But we hang in contention all day. Dickerson can really smack the ball long - and he's just getting used to his new clubs. In fact, he tells us that he caved in his driver's clubface the week before, so he's just acclimating to the replacement. Scary!

The course is in terrific shape. It's nearly unblemished, and has handled any rain in the area very well. Putts roll true on the greens, and they hold approach shots really well. Bunkers are all filled with sand that's relatively easy to escape. These are all the essentials for quick-moving, enjoyable rounds that golfers welcome. This course has always been to me the epitome of desert resort golf: It's not too long, it's flat, there are a lot of water features and gorgeous, bright flowers amid dramatic waterfalls, it plays fast, and it wraps around the massive hotel pool. It's just plain fun and is in outstanding condition. Course operators told me they really wanted to make it a first-class facility. Mission accomplished. The day's format is a two-ball shamble, and our group scores 20 under par. A decent start, but a good 10 strokes or so behind the leaders.

While I'm playing golf, my wife is taking a "Farm to Table" cooking class with Oliver Wolf, the executive chef at the hotel's Rockwood Grill. By text message, she tells me she's wowed by what she's learning to do in the kitchen, as well as what she's eating and drinking. She's a tough critic, but later says that it was genuinely one of the most fun afternoons she's had in ages. In fact, she wants to bring our daughter and some friends back to take the class. She also raves about Oliver's award-winning date shake, which is apparently the hotel specialty.

That night, there's a silent auction, live auction, dinner and more music. During dinner, Rick Shadyac, Jr., the CEO of ALSAC, which is St. Jude's fundraising organization, gives a very moving speech about his hospital and research plight. "We're partying for a purpose," he says. "I can't believe Patrick thanked me for letting him do this. The privilege is ours, being a beneficiary of this great event. I've been here four years in a row. St. Jude is a special place, it's the place that helps the world understand how to treat and defeat pediatric cancer. Danny Thomas dreamed that one day no child would die in the dawn of life from pediatric cancer or other catastrophic pediatric diseases. He began mobilizing people all across the United States and initially the entertainment industry, to help create St. Jude Children's Research Hospital. Look what it's become, 52 years later, the premier pediatric cancer hospital in the world. If I was to ask you all what do you dream about doing or accomplishing one day, I bet some of those answers might be taking that nice vacation, getting that promotion at work, or making it to the Rock 'N Roll Hall of Fame, maybe one day winning an Emmy or Oscar for some of the folks in this room. But if I were to ask that question to some of our St. Jude patients, I'd get a very different answer. They'd tell me that one day they'd like to be pain free, or one day they're not going to be sick anymore, one day they're going to have hair again, one day they're going to get a new leg or be able to go home and be with their friends. At St. Jude, one day is never taken for granted. The one day more patients' parents pray for at St. Jude is the day the doctor walks into their room and says 'You're child is cured. You can go home.'" He then discusses how doctors first tackled leukemia and how the odds of overcoming this terrible disease and living complete, healthy lives have increasingly gone in the patients' favor. He deservedly receives a standing ovation.

Next a cancer patient's father comes up to tell firsthand his experience at St. Jude and how it's helping his 3-year-old boy fight and hopefully overcome cancer. Not a dry eye in the room. It's very impressive what St. Jude is doing for patients and their families, who don't pay a dime of medical care, food, their hospital stay, etc. --donations cover all expenses. They won me over. It's one of the few charities that uses 100 percent of donations towards the patients. There's no skimming off the top for executive salaries or anything. An incredibly worthy cause.

Actor Richard Kind comes on stage next as the auctioneer for the live auction. There are all sort of high-end items up for bid, and generous people in the audience are bidding top dollar on all sorts of merchandise, vacations, golf packages, sports memorabilia, artwork and more. It's very touching to see. Afterwards, there's more music. Awesome! As Warburton reminds the crowd, "everybody celebrates life and nobody needs to apologize for that. This is a party, but everyone is cognizant of why we're really here." Back up in the room, there's yet another high-end golf shirt awaiting. They really know how to treat tournament participants nicely here.

Golf the next morning is at the nearby Classic Club, a former PGA Tour stop for the Bob Hope Chrysler Classic. We catch the 5-minute shuttle to the course and arrive at this oasis that edges along Interstate 10. It looks amazing, and I can't figure out why the Tour pulled out of here in 2008, just three years after it started. In fact, the course is just eight years old. Apparently, Tour pros complained loudly that the wind simply picked up too strongly here during their annual tournament. Because of its location, the layout is more exposed to wind gusts. But not today. It's as calm as you could hope for at this 7,232-yard Arnold Palmer design. After a driving range breakfast and a comedy-filled trick shot demonstration by Dan Boever, we're ready for golf. This course is pretty spectacular - not one blade of grass is out of place. There's plenty of man-made water and hills on it - but nothing gimmicky -- and you really appreciate it when you realize it was all just flat desert sand until 2005 or so. Even though it's along the freeway, you neither hear nor see the traffic. The day's format is you play your own ball, and we take the two best net scores from every hole.

Somewhere on the front nine, Dickerson explains why he got involved with the charity and this event. "I've done things with St. Jude before," he explains. "For me, it's all about kids and anything to help children. I've had my own struggles this past year with my daughter becoming ill this past October. She's a lot better now. They didn't know what it was at first. We went through a whole ordeal going to the hospital, staying the night there for two weeks straight. So I feel for the parents. I know what it's like - not to their magnitude. But when you have a sick child, it changes your life. You find out that nothing matters except that you want them to get well and hope that when you wake up the next morning, you have a good day. For me, anything to do with children I'm down for. Kids are so innocent. I do an annual event, a football camp for the military at Camp Pendleton (near San Diego). This is our fourth year doing it, we pay for everything. Our players come in, we house everyone. We have food, clothes, shirts, toys and all kinds of stuff for the kids. The first year made me feel so good when parents would come up to me and say 'You just don't know what this means to our kids, because they never get to do anything like this.' I do a lot of charity events. My dad always told me it's better to give than to receive. I just like giving." What a sincere, personable man.

Our group end up shooting well - Dickerson shoots a raw 76, me a 79, and the others in the low-to-mid 80s. All is good. As it turns out, we end up finishing in the top 10 out of dozens of groups. It's a sheer honor.

While we're on the course, my wife gets room-service breakfast before going down to the spa for a massage and then heading to the pool for some sunning. She later tells me she couldn't have asked for a more relaxing morning. But she's waiting for me at the Classic Club parking lot, as our group putts out on 18. It's time to return to reality.

The ride home takes just two hours. Just a touch of rain this time! And on the way back as my wife and I reflect about what a great time we had, she's already planning a return trip with the kids. We were so awed by the hotel and its service, we can't wait to take a vacation there. More importantly, I'm told the event raised $880,000 for St. Jude. Now that's a winner!

If you'd like to participate in next year's tournament - and I highly recommend it - visit http://patrickwarburtongolf.com/ for details.

Revised: 03/05/2014 - Article Viewed 20,843 Times
Share Comment
Written By: Scott Kramer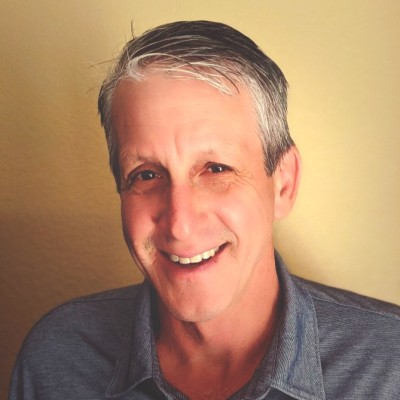 Scott Kramer, former senior editor of Golf Magazine, is a freelance golf equipment writer based in Carlsbad, Calif. - the unofficial capitol of the golf equipment industry. His work can be found on a regular basis in publications, such as T&L Golf, PGA Magazine, Met Golfer, Golf Tips and Private Clubs.