Share:
---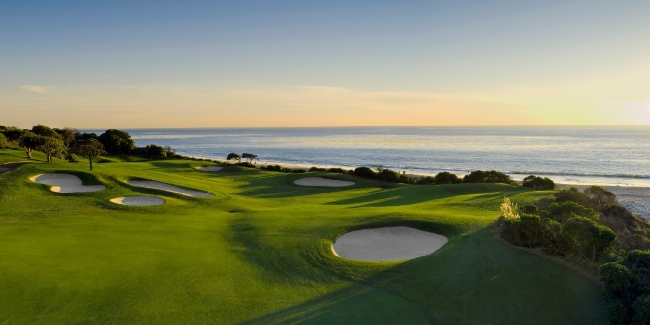 Monarch Beach Golf Links
Orange County Bliss
By Scott Kramer
There are plenty of really solid golf options in Orange County, Calif. Very few lie along the gorgeous Pacific coastline, however, due to the hefty price of real estate. One of those lucky courses has improved a whole lot, the past few years.

Monarch Beach Golf Links, a 6,645-yard Robert Trent Jones, Jr. design built in 1983 in the southern part of the county, has two holes that edge the ocean. And while you can see the water from the other 16 holes, you might have to stretch your neck on a couple of them -- just for the glimpse. That said, the embracing ambience is present.

I first played this course in the early 1990s, and to be blunt, it was not enjoyable. I remember it being scrawny; unkempt; over-the-top difficult in places; and with plenty of bare ground where there should be grass. Other than the views from this then-open piece of property, it had little to entice return visitors. Even the "clubhouse" was a tacky, Jim Rockford-style trailer.

Fast forward to 2013, when I returned for a business round. Wow, had things changed. First of all, a gorgeous, 400-room St. Regis hotel had been built on property, as well as a beautiful, multi-level European-style clubhouse with outstanding indoor/outdoor dining. So I was extremely happy when I recently received an invitation, to come stay on property for a few days and play golf.

I arrived on an early Sunday afternoon in May, with just enough time to check into my room and take the three-minute walk from the lobby to the first tee. I'm already loving the convenience here. The course is in pretty decent shape -- especially compared to other courses in the area. The greens are immaculate and read very true. Ocean-side greens typically break drastically toward the water. The break is still there on this course, but not as severe as I'd feared. And that's a good thing, as it makes the process of reading greens a bunch easier.

For fear of boring you with hole-by-hole details, the entire course as a whole has a really nice flow to it, with respect to design consistency, terrain, subtle elevation changes, pace of play and scenery. There's some quirkiness in its design -- holes No. 4 and 5 are back-to-back par-3's -- but that makes it somewhat whimsical. Hole No. 7 is a difficult par-5 -- it plays 612 yards from the tips -- and it disrupts the flow I mentioned. In fact, locals say this is where foursomes can quickly back up, as golfers need to hit shots across two barrancas and often find trouble in the process. The other 17 holes I loved. In fact, both 9 and 18 are great finishing holes for their respective sides of this par-70 layout.

Even though I walked away from the first round shooting worse than usual, I really enjoyed the time out there. And I learned from my mistakes. Each of the next two rounds over the next two days, my scores improved. As with anywhere, course familiarity definitely helps with the nuances. In this case, there are several places where I realized I didn't need to use a driver off the tee, go for a par-5 green in two, or prepare for a drastic break on my putts. And that's why rounds two and three were even more enjoyable, from a pure golf perspective.

The course offers some new features this year. Carts, for example, have recently been equipped with bluetooth speakers that can connect wirelessly to any smartphone. A new "Waterman" forecaddie program gives you the option to have a forecaddie join your group. And "Flex Rental" golf clubs are now offered, letting golfers mix and match sets with the latest-model clubs from PING, Titleist, TaylorMade and Nike. Very cool. Green fees range from $89 to $239, and kids play free after 3pm with a paid adult.

Over the duration of my stay, I eat on-course at the Monarch Café, located where several holes converge. The fruit smoothies and bruschetta are outstanding. And Club 19 on the veranda overlooking the course offers tasty, healthy versions of some of my favorites, such as flatbread pizzas with homemade dough, grilled chicken waffle sandwiches, and homemade grilled fish tacos. Inside the hotel, I ate fantastic salmon, along with molten chocolate cake flanked by banana ice cream and peanut butter flakes, at Stonehill Tavern, a Forbes Four-Star restaurant that offers a collection of 500-plus wines. Breakfast both mornings was at Motif. I highly recommend the healthy chicken chorizo and egg white burrito. And one night, I was trammed over to the Monarch Bay Club, an exclusive social club and restaurant right down on the beach that's open to St. Regis guests. Amazing food and atmosphere.

My hotel room was very spacious, upscale and comfortable. In fact, all of the hotel's rooms were freshly updated earlier in 2015 and now feature enhanced technology, such as one-touch access to housekeeping, complimentary Press Reader subscription to 3,000 daily newspapers and magazines, and Bluetooth-enabled alarm clocks and wall-mounted flat screen televisions. I also visited the spa during my stay, receiving a "Pedikarma" foot massage. I'm not really into massages, but this was heavenly. My feet had been a little sore from the golf and from running at the fitness center, so this massage perfectly hit the spot.

It was a wonderful three-day getaway. Travelers to the area know it's pricey. After all, this facility is located in one of the most-prestigious areas of Southern California. And yes, it's a St. Regis, a chain known for its luxury. But at least for me, it's a great escape that refreshed my senses.

Revised: 05/21/2015 - Article Viewed 20,136 Times - View Golf Course Profile
Share Comment
Written By: Scott Kramer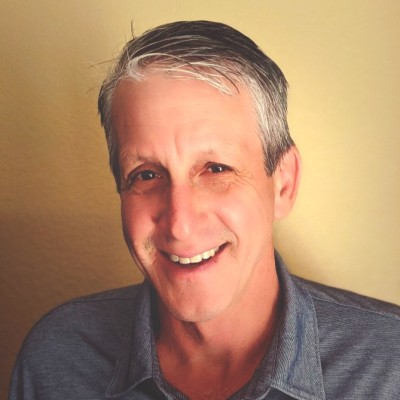 Scott Kramer, former senior editor of Golf Magazine, is a freelance golf equipment writer based in Carlsbad, Calif. - the unofficial capitol of the golf equipment industry. His work can be found on a regular basis in publications, such as T&L Golf, PGA Magazine, Met Golfer, Golf Tips and Private Clubs.