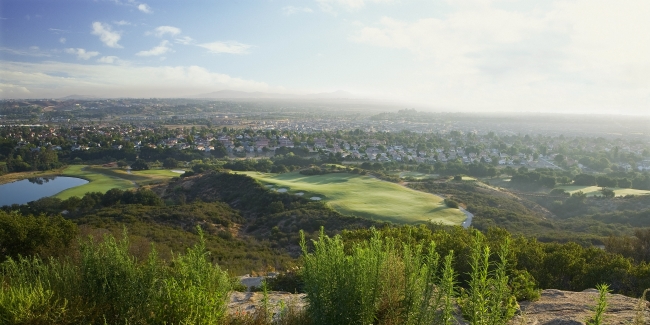 The Journey At Penchanga
By Scott Kramer
The Journey at Pechanga in Temecula Valley, about an hour northeast of downtown San Diego, is a five-year-old, 7,219-yard course at a resort and casino on an Indian reservation. It's a links-style course designed by Arthur Hills and Steve Forrest. I've heard several stories about how difficult it is, yet I've still been intrigued to go and try it out for my self. So on a brisk October Southern California morning, I head out to play a round. Know up front I like to play fast golf.

When I arrive early in the morning, a group is already on the tee - the first of the day. As a single, I'm up next. I tell the starter I'll probably play through the group and be done in two hours. "You haven't played here before, have you?," he asks. No, I tell him, adding that I hear it's tough. But he hasn't seen me play before, either.

The group lets me play through on the second tee, and off I go. The course starts out innocently enough with several good challenging holes to start the round. Then after the fifth green, you start climbing up to the sixth tee in your golf cart. The message screen lights up, letting you know that you are about to embark on a 300-foot ascension. As you might guess, the view from the top of the par-4 is stunning, replete with a wonderful panorama of the Temecula Valley. Then, the final three holes on the front nine also play downhill - requiring you to carefully gauge distances while maneuvering in-between traps, water and big trees planted randomly in the middle of some fairways. Overall I find the front nine to be an interesting layout, with many exciting and demanding shots. I finish in 59 minutes and am halfway to my two-hour pace.

Then as I move to the back nine, things settle down. The first seven holes on the side are relatively flat. Somewhere along the way, I realize that several of the greens on both nines are very narrow to hit into -- some are probably 10 yards wide at the mouth from the fairway. The 16th - a dogleg left over water - is one of the prettier and more demanding holes on the side. Then I realize as I'm driving to the 17th tee that I'm again going straight up the side of a mountain to get to the tee box. But I arrive at a gorgeous par-3 over trouble. That hole and the finisher play downhill. The 18th is a dogleg left around a hillside filled with trees. As I putt out on 18, I look at my watch and see it's been exactly two hours - to the minute. In fact, had I not had to wait for the maintenance crew to finish mowing on three of the holes, I would've finished 10 minutes quicker.

Overall, the course demands well-placed tee shots. Miss your mark and you'll face a blind approach. And depending on which tee set you play, there are some drives that will absolutely need to carry a good distance. But I generally think this course has kind of a bad rap, based on the complaints I've heard. It's all in the eye of the beholder: My good shots were rewarded, my bad shots were penalized. Simple as that. Any course is going to play difficult if you don't bring your "A" game.
The day I played, course and green conditions were immaculate. It apparently had just re-opened after being closed for three weeks of re-seeding. And I think it all played very fairly with respect to true rolls, bounces and consistency.

As a side note, there are several reminders you're on an Indian reservation along the way, including a teepee made of wood shards and sticks on the back nine. Very cool.

Revised: 10/30/2013 - Article Viewed 30,676 Times - View Course Profile

About: Scott Kramer
---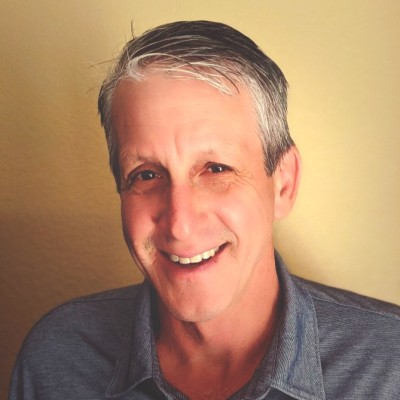 Scott Kramer, former senior editor of Golf Magazine, is a freelance golf equipment writer based in Carlsbad, Calif. - the unofficial capitol of the golf equipment industry. His work can be found on a regular basis in publications, such as T&L Golf, PGA Magazine, Met Golfer, Golf Tips and Private Clubs.
---
More Articles by Scott Kramer