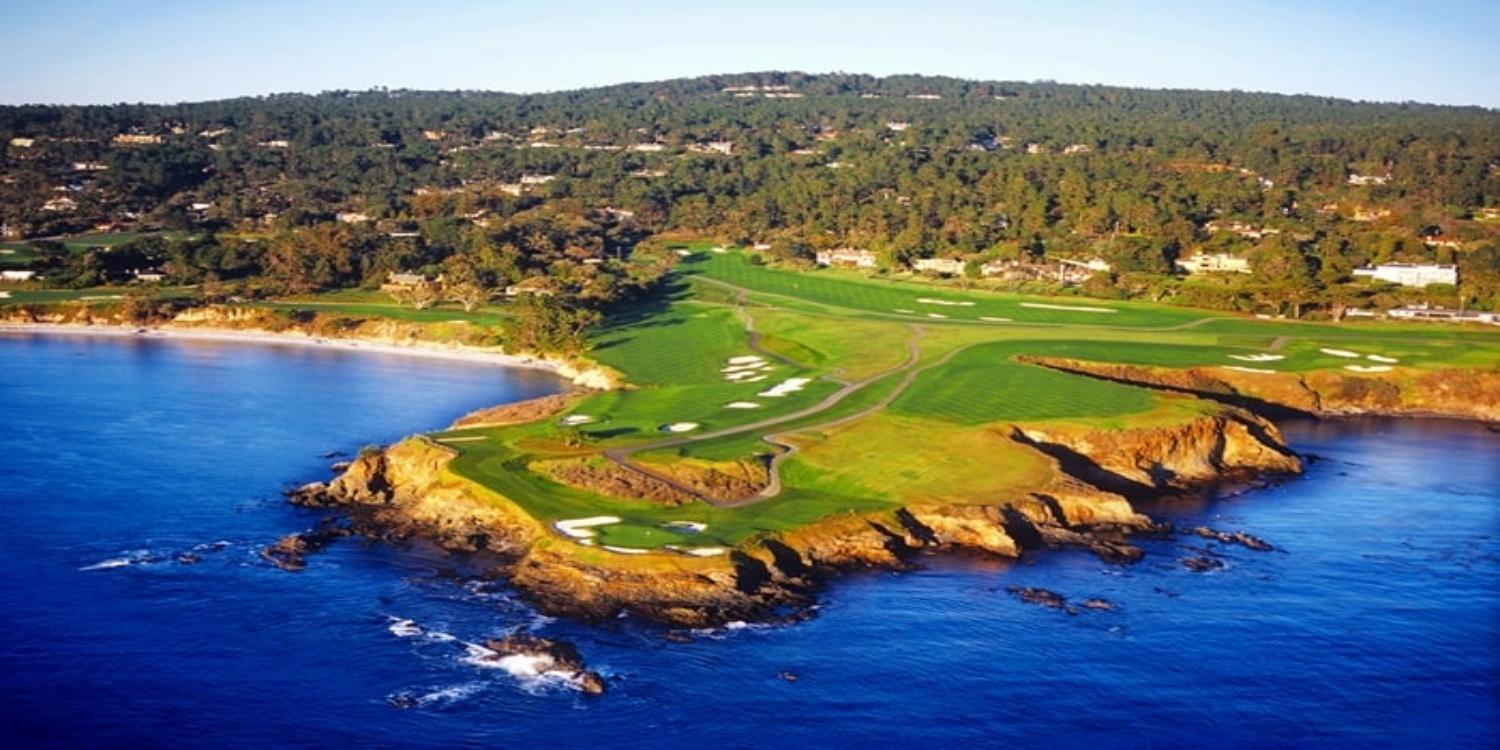 Have a Memorable Golf Trip at the Exquisite Resorts in California
By Sean Petersen
California is home to over 900 golf courses, and roughly 100 are located in Palm Springs, which hosts PGA events annually. With lush resort settings and picturesque mountain backdrops, golfers of all skill levels can enjoy what this destination has to offer. Palm Springs is the most requested golf vacation destination in California. Nevertheless, another great destination for players is Pebble Beach, which is home to seven golf courses. Regardless of how good you are at the amazing game of golf, California is a bucket list destination. For this reason, we have made a list of the golf resorts with the best courses in the state where you and your family or friends can enjoy a few rounds.

La Quinta Resort & Club
Home to five golf courses, La Quinta Resort & Club was founded in 1926. The Stadium course, designed by the renowned Pete Dye, is flat and plays every bit of its yardage of 7,266. The hazards are countless, with ten holes being accosted by water and just as many by deep bunkers. This golf course has long been the featured course of the PGA Tour's American Express, a tournament that became prominent decades ago as the Bob Hope Desert Classic.

Nestled at the base of the Santa Rosa Mountains, the Mountain course at La Quinta Resort & Club is famous for its playability and stunning visuals. This extremely challenging golf course features pot bunkers, elevations of tee boxes, and well-bunkered greens. The Mountain course is the oldest at the resort and was also designed by Pete Dye. It poses a challenge, but at the same time, it's playable for less accomplished golfers, provided they select an appropriate tee box.

With a dramatic setting enhanced by distant mountains, the Jack Nicklaus golf course provides a fun round that is far less penal than the adjacent Stadium course with which it shares a clubhouse. The landing areas are ample, and players can unleash their driver on most holes. Still, while you may be carefree when hitting your driver, your heart will race a bit as you contemplate your second shot. The Jack Nicklaus course will test your short game, as up-and-downs are not easy on the slick putting surfaces.

The challenging yet fair design of the Greg Norman golf course features plenty of sand, pockets of wildflowers, nine lakes, and panoramic vistas, which are unmatched anywhere in the Coachella Valley. The emerald turf and the desert contrast make for a highly attractive course and a fun, target-style challenge. Although the desert and a whacking 120 sand bunkers await to ensnare your golf ball, the Greg Norman course is one of PGA West's more playable tests of golf.

Finally, another Pete Dye design is the Dunes course, which offers traditional rolling-links style golf with Scottish and Irish flair, characterized by manicured fairways, rolling mounds, and thick rough. The course is actually one of the easier layouts for all levels of golfers in the whole Coachella Valley. Pete Dye used several small lakes, sand and grass bunkers, and elevated greens to defend par.

At the end of the day, after a round or two of golf, you can relish a delicious meal at La Quinta Resort & Club, as it features three restaurants. You can opt for classic comfort food with an imaginative twist at TWENTY6, or you can choose contemporary American cuisine inspired by the bounty of the Coachella Valley at Morgan's in The Desert.

Indian Wells Golf Resort
This resort features two golf courses by acclaimed architects Clive Clark and John Fought. The Players course can be long and tough, with strategic danger that must be avoided. It doesn't have big contours or rolling terrain but instead relies on length, bunkers, water, and greens to make golfers play well and score low. The front side is gentle rolling terrain and some good water features. There's a very exciting risk/reward opportunity at the short par-4 11th, where longer hitters may try and drive the green closely guarded by water on both sides.

The Celebrity course features undulating fairways and water in the forms of brooks, streams, and lakes connected by striking waterfalls with vibrant floral detail. It's perhaps the most meticulously landscaped golf course in Palm Springs. Vibrant flower beds are situated near every tee area, and tropical plants and native foliage line the fairways and green complexes. Golfers will have to contend with an undulating topography resulting in some uneven lies. Many fairways are parallel, separated by vegetation and mounding, creating a bowl effect.
If you choose a golf vacation at this destination, you can stay at one of the four resorts nearby, such as Renaissance Indian Wells Resort & Spa, which features a breathtaking hotel location in the heart of the Coachella Valley. You can also stay and play at the Indian Wells Resort Hotel, a private retreat of effortless elegance and rich history.

Pebble Beach Golf Links
Pebble Beach requires no introduction, as it is routinely rated the No. 1 public course in the country and has hosted a wealth of prestigious championships. This is a course that every golfer wants to check off their bucket list. Beyond the overwhelming scale, pictures fail to convey the beautiful rhythm of a golf round at Pebble Beach. The first three holes are inland and build your anticipation. After your drive on four, you dive into coastal views for the next five holes.

Your primary goal off the tee is staying out of the hazards. Driving it into the ocean or one of the numerous fairway bunkers is a one-way ticket to a big number. One of the things that make Pebble Beach play longer than the number on the card is that many holes do not require a driver off the tee. The golf course provides players with a steady diet of benign lies. Not every fairway is driving range flat, but you have to get unlucky to find a dramatic stance.

If you don't live close to California and want to stay near the Pebble Beach Golf Links, you don't have to worry about accommodation, as you can book a room at The Lodge. Since 1919, it has been a landmark destination, the spectacular intersection of luxury and splendid beauty.

JW Marriott Desert Springs Resort & Spa
This luxurious resort is home to two championship golf courses that are available to the public. Both were designed by famous architect Ted Robinson. The Palm course is lined with mature palms, pines, and indigenous trees and features undulating terrain with frequent elevation changes from tee to green. The green complexes are raised, with bunkers, grass depressions, and slopes protecting the putting surfaces that are sloped from back to front or ridged with swales and tiers. The 18th is set up for a tee shot played along the left side, right of the lake. From there, golfers will have to place an approach over the edge of the hazard while avoiding the bunkers in front and palms on the right.

Decorative elements and water hazards are fewer on the Valley course, and golfers will find a more challenging layout meandering around the resort villas on rolling, up-and-down terrain. The hills and mounds, although they are more gentle than severe, may result in a few blind shots from the fairways. The Valley course presents a challenge that shotmakers enjoy. The opening hole gets your attention immediately as the approach along this rolling fairway is played downhill to a green framed by palm trees fronting a superb mountain backdrop. Golfers will find the green complexes to be beautiful but difficult, with ridges, tiers, and undulations requiring accurate iron play.

California has a pristine climate, making it great for resorts to stay open year-round, so you can book your golf vacation at one of the destinations in this article at any time. Not only are the golf courses in California picturesque, but they are also challenging, as they are designed by renowned architects like Pete Dye and Jack Nicklaus. Having a golf vacation in California will undoubtedly be a memorable experience, and the resorts offer many other activities you can enjoy besides golf.
More Information »
Revised: 06/26/2023 - Article Viewed 1,425 Times
About: Sean Petersen
---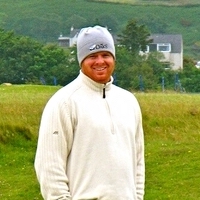 ---
More Articles by Sean Petersen